Plan your cruise
Waverley offers a wide variety of day, afternoon and evening cruises from over 50 ports and piers in several areas of the UK including the West Coast of Scotland, North Wales, the Bristol Channel, South Coast and Thames.
Waverley's Clyde 2021 timetable has now been published and covers sailings from June 29 until August 22.  Further sailings will take place beyond August 22 and be confirmed at a later date. The exact sailing programme beyond August 22 will be dependent on physical distancing restrictions.
Highlights of the Clyde sailing programme include afternoon cruises Round Bute, on Loch Striven, viewing the remote North Arran coast and sailings round Ailsa Craig.  Look out for the special sailing on August 15 which has been arranged by the Paddle Steamer Preservation Society (Scottish Branch) to Ardrishaig.  This will be Waverley's first visit to Ardrishaig for many years.
In 2021, we will mark the 75th anniversary of Waverley's launch.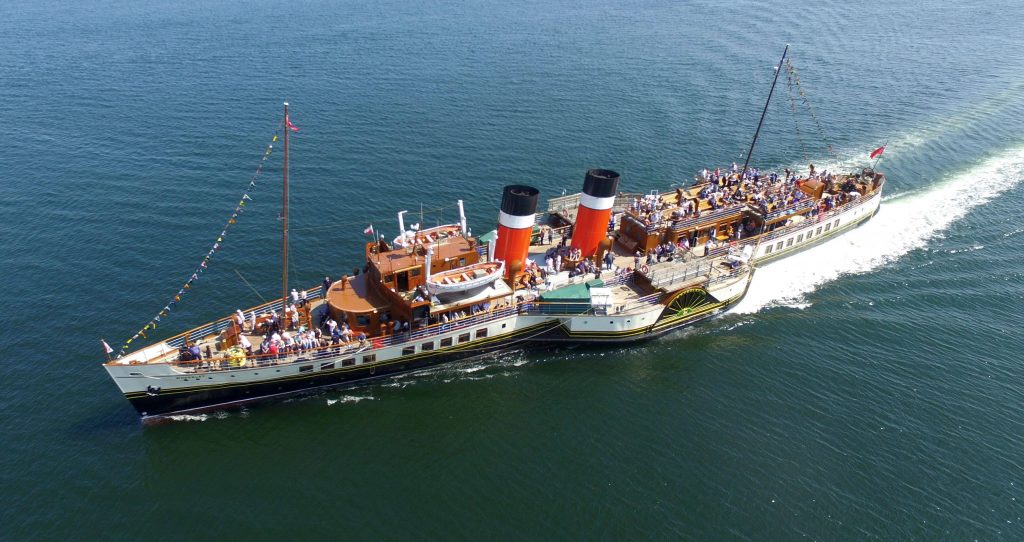 2021 Sailing Information