This morning Plymouth awoke to the sound of paddle beats as the World's last seagoing paddle steamer arrived in the city.
Paddle Steamer Waverley is currently making her way from the Thames back to Glasgow and has called in at Plymouth for fuel and to undertake a trial berthing at the landing stage. Given the outstanding success of the 2023 season we are looking to further expand Waverley's operation in 2024 to help ensure she remains in passenger service. We have seen several times this year that bringing Waverley to new ports and piers, or indeed places she hasn't visited for several decades, allows many more people to enjoy the unique experience of sailing on the World's last seagoing paddle steamer.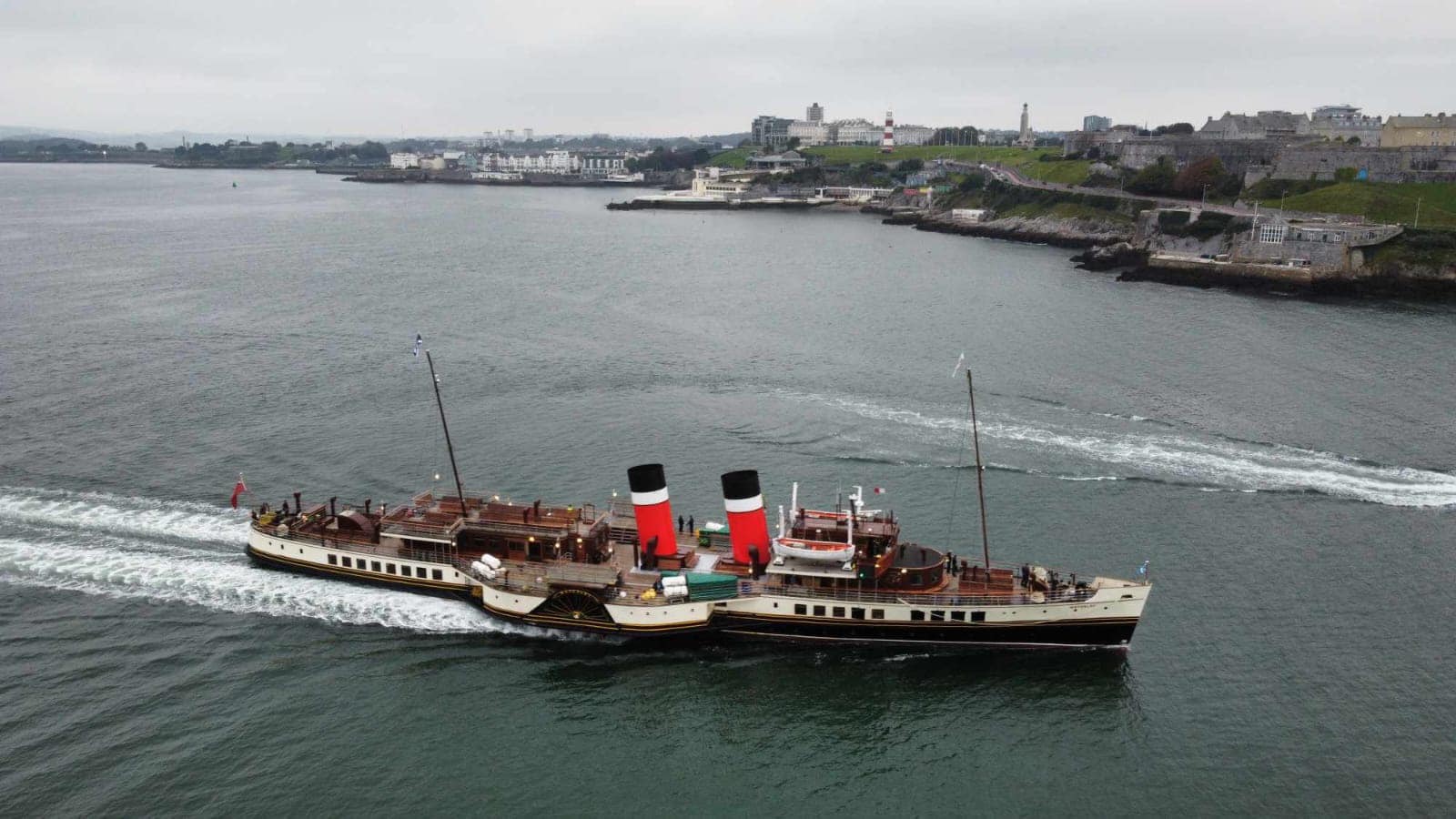 Given it is vital that Waverley attracts as many passengers aboard as possible to help keep her sailing we are now planning an even more extensive 2024 timetable. Plymouth is therefore likely to feature in Waverley's 2024 sailing programme along with some other South West locations (details have yet to be finalised). We are delighted that today's trial berthing at the landing stage in Plymouth has gone well and we hope to return next year to offer a short series of sailings in the South West. To ensure you are first to receive details of Waverley's 2024 sailings be sure to sign up to our e-newsletters. You can sign up online at waverleyexcursions.co.uk or contact us directly requesting your email address is added to our mailing list. Waverley offered sailings from Plymouth during the late 1970s and early 80s – if anyone has images of her from that time we would be delighted to see them.