Today is the 75th anniversary of the launch of the beautiful Waverley.
She was launched by Lady Matthews, wife of LNER Chairman, pictured in the article below, on a misty autumn day. Her speech highlighted that "the splendour of the Clyde coast scenery should be viewed from steamers like this." And 75 years later, having completed a successful extended season on the Clyde, we can only agree!
The months following the launch, work on Waverley continued and culminated in her maiden voyage 16th of June 1947. This means today marks the start of a truly special time, continuing into 2022 and we look forward to celebrating Waverley and her achievements.
Below is an excerpt from London & North Eastern Railway Magazine, Vol. 36 No. 11 published in November 1946, which covered the event. Many thanks to John Freeman for sending us the article.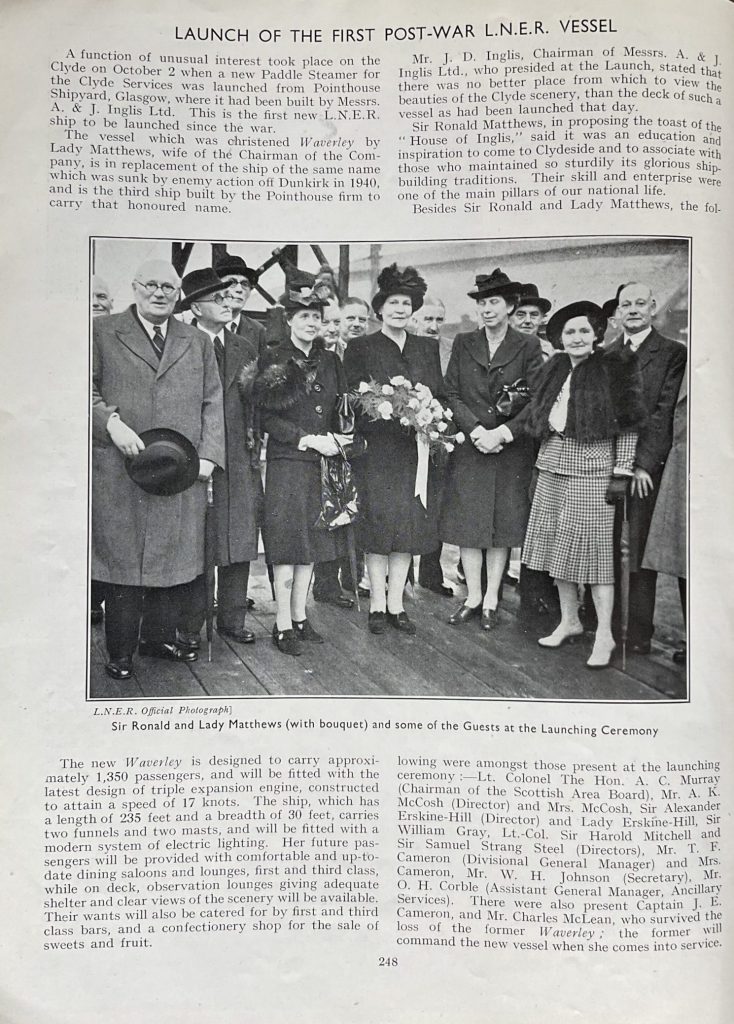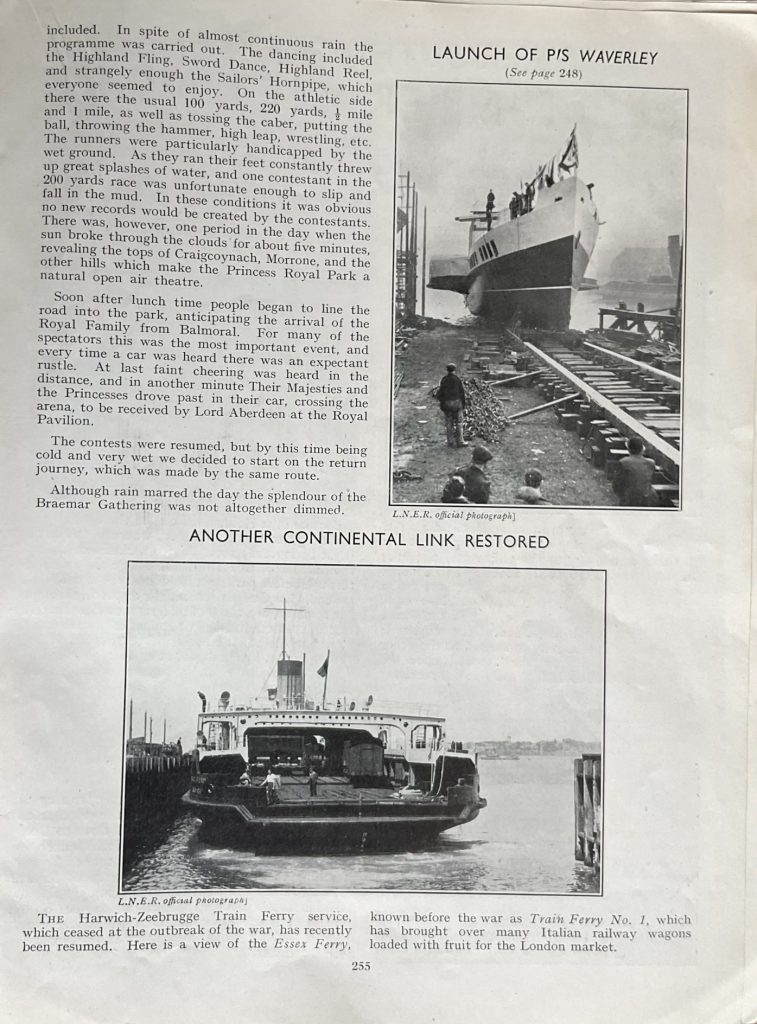 A thought goes out to all the people that have supported her and worked hard to keep this stunning vessel going for an impressive 75 years! The work continues to make sure that this national heritage icon is preserved and that many more are able to experience her magic.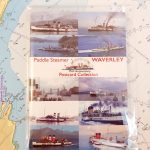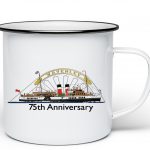 To mark the occasion we have special merchandise in our online shop, like 75th anniversary postcards and a newly released tin mug.